Moveable Wall Picture Gallery
The ultimate room divider!
Links back to Moveable Wall Room Divider Partition's Description:

Features Performance and Quality Flexibility Installation
All of the walls look and feel like conventional walls;
yet its their design that makes the difference!
Pictures
of Moveable Room Divider Partition Walls and
Stationary Room Divider Partition Walls
This series of pictures shows the both moveable room divider partition walls and stationary room divider partition walls. All of our walls are modular and can be taken apart and demounted, as well as, moved in complete sections. Sections include doors, dry erase boards, glass panels, pass-thru areas, see-thru block, and much more. We manufacture to your specifications.
Our walls offer sound proofing, style, color, and beauty to match your needs and desires.
Now your room dividers and movable walls can look and perform like walls...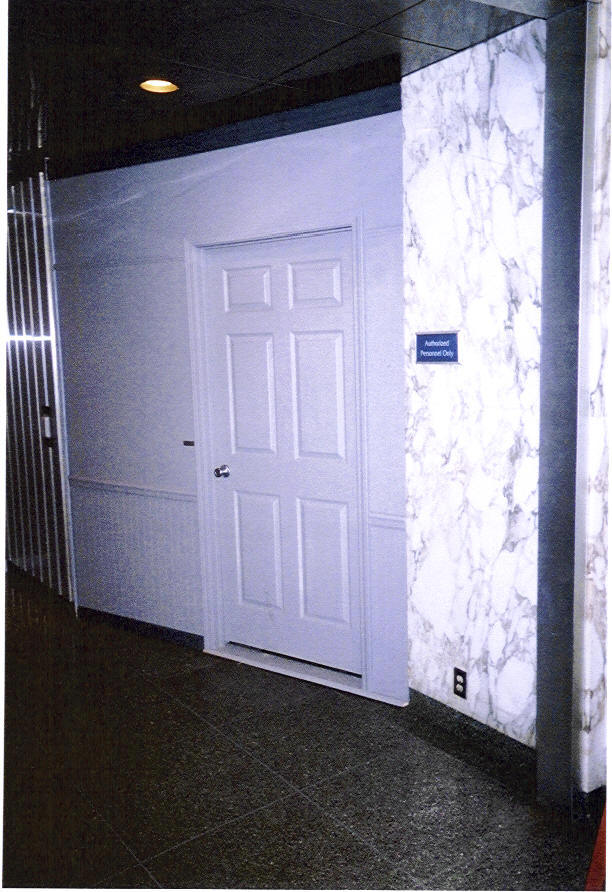 JML wall joining to existing walls. This property management company is adding new office space from the main lobby. Our wall allows them access to the new space and keeps their main lobby looking beautiful. Since the wall is modular, they can use the wall again on their next project! The marble wall is the existing wall; the door and wainscoting sections is modular!
Imagine adding walls or entire offices quickly without the construction mess and downtime. With JML walls, your space can transform in just minutes. It is a whole new concept. Adding walls to rooms just became a quick project away.
Notice how the new wall joins two existing walls creating an angular effect! JML's innovative wall design allows walls to adapt to your environment.
Imagine installing a door in just minutes. Our modular design allows the wall to have a door one day and then install a solid section the next day.
This next series of pictures shows the Dry Erase-Plus top modular section with a door. Sections can be added in any series to create the perfect room divider wall. We also offer glass panels and Lexan break-resistant panels for see-thru walls!
Accent moldings create the look that is right for your environment and style. From traditional to contemporary, we can detail the walls for that perfect look.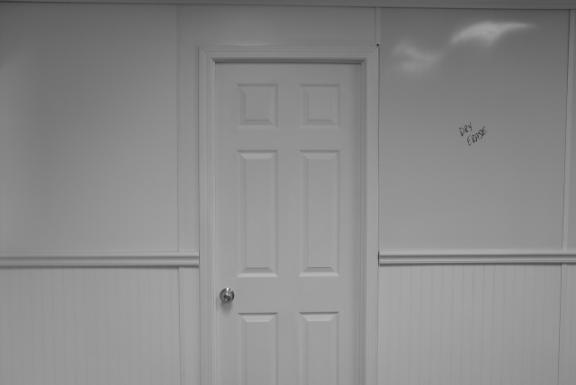 With our moveable design, the complete dividing wall can slide inside a room changing 16' x 30' room into two 16' x 15' areas and then a 16' x 10' and a 16' x 20' area within minutes. With JML moveable walls your conference space can always be the right size. JML room dividers give you the professional look of a traditional premium wall.
The wall components are built separately then test assembled just as they would be assembled
in your office space. This wall separated a large conference room into conference space and office space. Each of these panels rotate and then can be pushed on their rail to the side walls. The wall's weight glides along the floor instead of hanging from the ceiling.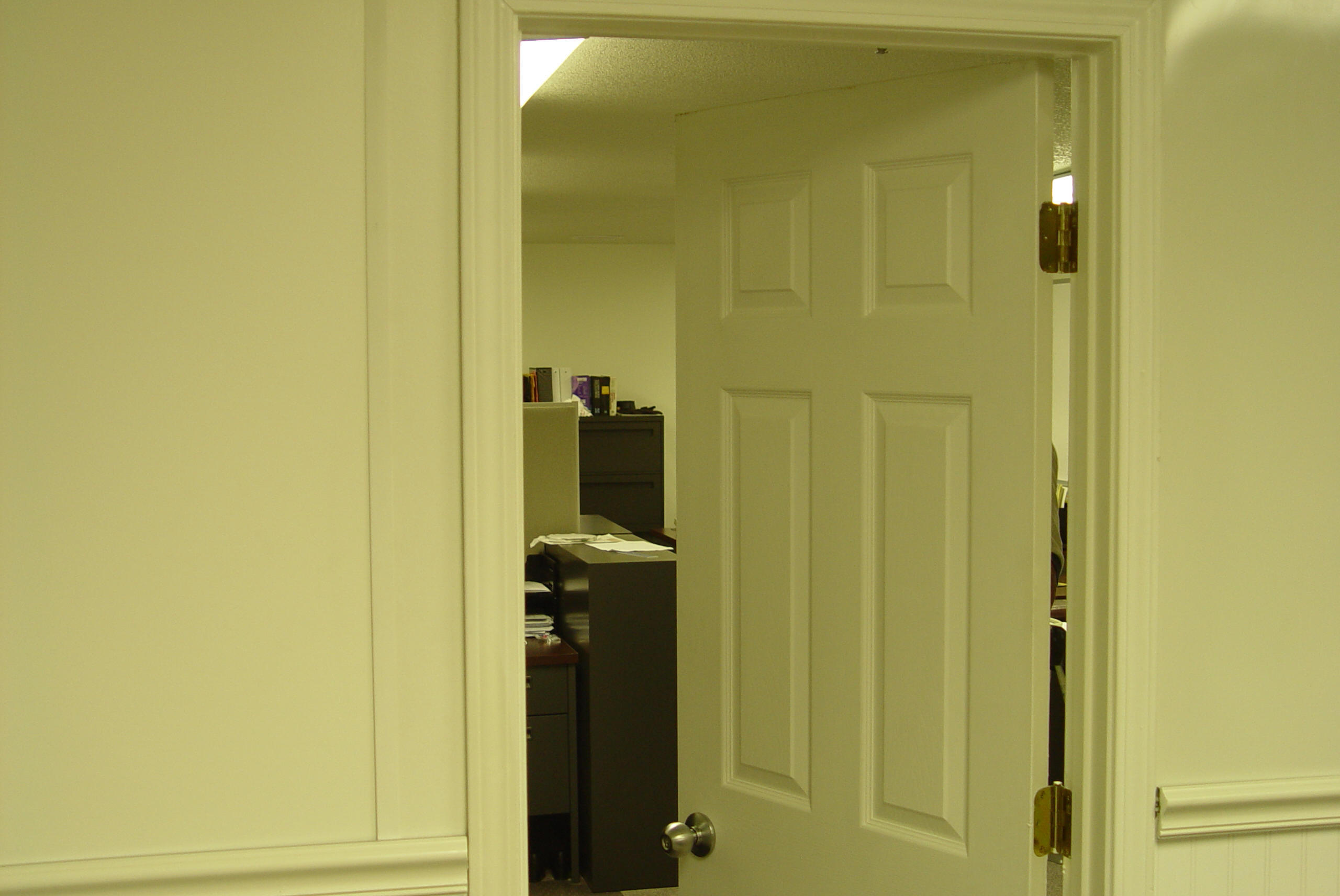 Moveable Wall section showing Dry Erase-Plus dry erase board, door, and chair rail. The dry erase board is part of the wall... always accessible and very professional giving your room a clean uncluttered look. This is a movable wall... absolutely beautiful !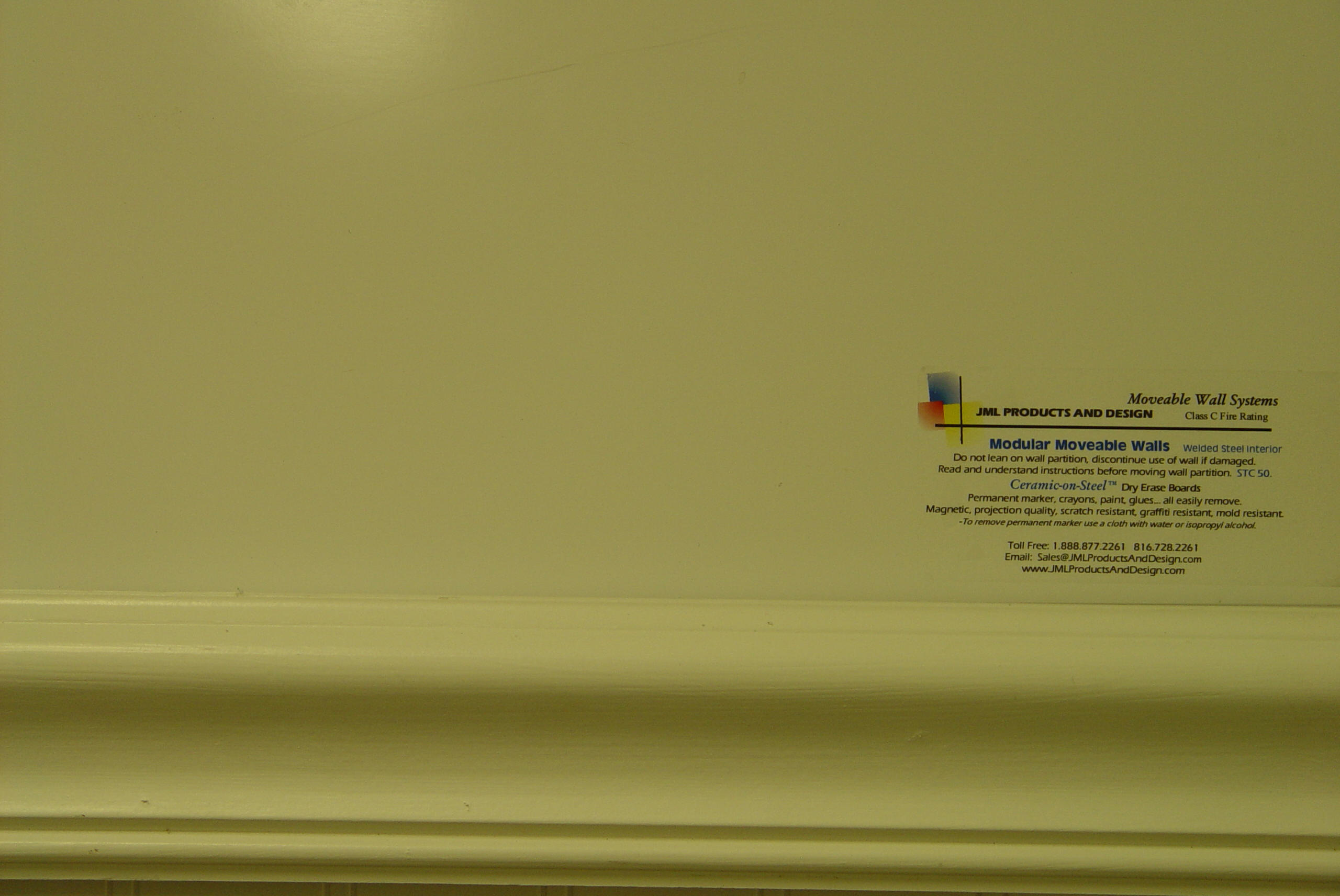 Close-up of colonial style chair rail with dry erase above.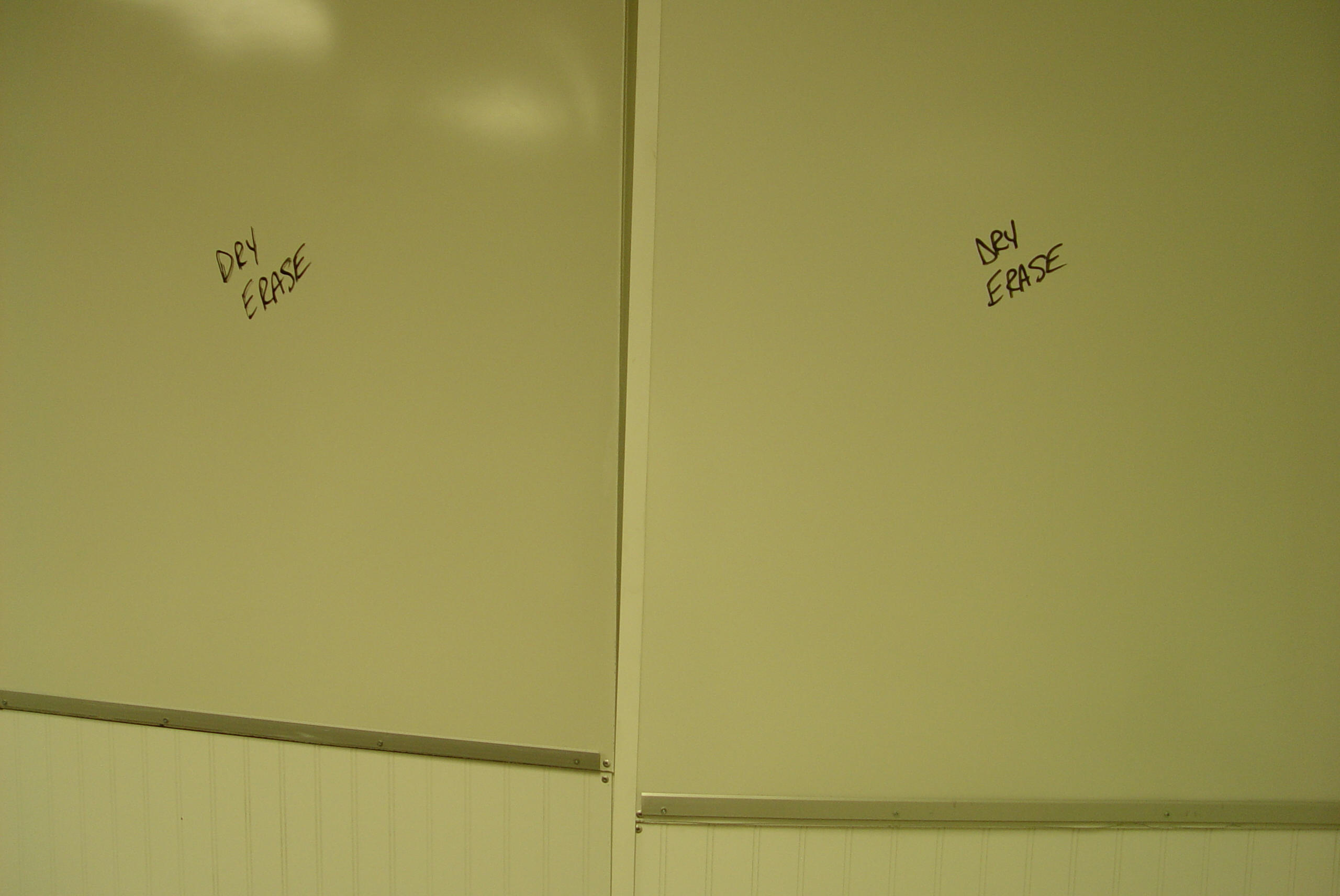 Panels open showing chair rail clips.

The blue border pictures can be enlarged by left clicking on them.
This picture shows a short wall (only 7.5' tall) - we manufacture to exact wall height measurements! Metal chair rails offer a more contemporary look! Silver, gold, and black metal chair rails available.
Close-up of crown molding. We offer many styles to match any decor.

Here is a fluted transition piece over wainscoting
joined to a dark gray baseboard.

White baseboard under fluted wainscoting.

We offer door knobs in numerous sizes, shapes, and colors. Here is a picture of a brass lever style (ADA* style) knob that locks. Locking, non-locking, lever, round, brass, or silver we can do it all!

This picture shows a cover over a gliding wall stabilizer (on left). The stabilizer allows the wall to be free-standing. Gliding wall stabilizers can be inside another wall unit or have their own covers. Covers are wainscot height or full height; they are available as shown or as hinged storage units (for dry erase products: markers, erasers, etc), plant shelves, or partial view-over cubicle dividers. This picture shows a semi-permanent wall that is six inches below the ceiling height. This wall section is 20' long and free standing.
This 30' wall was assembled outside on an asphalt drive. Our wall our durable, self-supporting, and beautiful !
Order your JML wall partition today!
see more pictures on the Assembly page Semi-Permanent Walls and on the Assembly page for Partitions...
JML Moveable Walls are conventional looking walls yet with all these advantages:
Every wall section can stand on its own.

Install walls quickly without construction downtime or expense.

Self-supporting track system allows track-free ceilings and floors.

High quality walls offer the look and feel of beautiful space.

We make stationary walls and self-supporting track walls that slide inside your room allowing you to quickly change

the size of your spaces.

Every wall section is modular and can be interchanged.

Wall sections can be solid, or have doors, windows, or pass-thrus. We build to fit your needs. If your needs change, simply install the desired section!

Dry Erase sections can be built right into the walls. The ultimate in look and performance.

Need quite rooms? Our walls offers 5 layers of multi-dimensional soundproofing.

Every wall section is demountable so it can be easily installed and removed if desired.

Like Legos, our walls simply fit into each other. Quick to compile and take apart. Once assembled, the wall "locks" into place.

JML understands the monetary investment that is necessary for building office space. Our walls stay with you. If you reconfigure your office space, or move to a new location, JML Walls travel with you. Your investment is secure. Movable walls depreciate over 7 years instead of 30 years (check with your tax advisor for specific details).

Every completed wall section can be stationary or moveable.

Our semi-permanent walls are designed to stay where they are assembled, be unassembled when desired, then be assembled again in a new location.

Our self-supporting track walls are designed to open and close, and then the entire assembly can move within the room... you can relocate the entire floor supported wall within the room.
Call us today and inquire about the perfect moveable wall !
...toll-free 1.888.877.2261
or e-mail us directly from this site.
An actual wall that moves anywhere inside your room !
Once installed, your wall moves as a complete unit. Redesign the configuration as your needs change. If you need to divide a larger area simply order additional sections. It is that simple!
Back to Moveable Walls' Description
* ADA refers to the American Disabilities Act. Lever style knobs are easier for certain elderly or handicap individuals to use.