Semi-permanent Wall Installation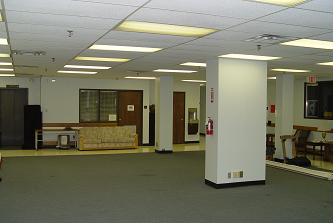 Open room prior to new walls.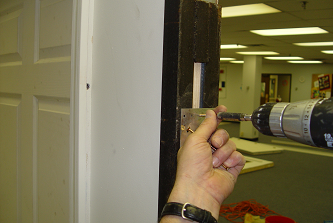 Attach end stabilizer.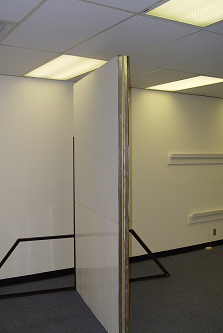 First section upright.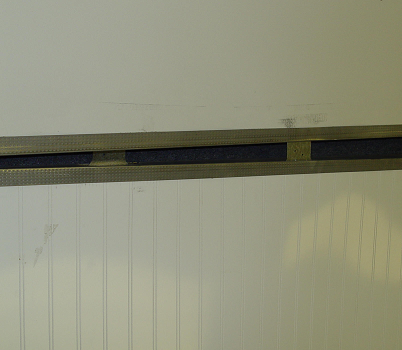 Top section joining to wainscoting (bottom section).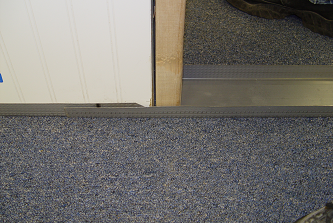 Set bases on bottom connector.
Vertical trim between two dry erase panels and two wainscot panels.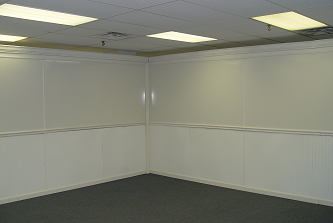 Inside corner with molding in place. The wall is 6 inches below the ceiling. The wall sets on the floor and is only connected to its own end support stabilizers.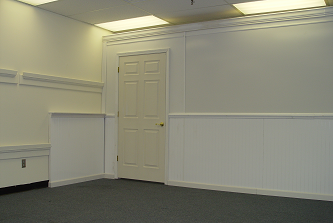 This shows where the new wall (with door) connects to the existing wall. The stabilizer cover (wainscot chair rail high) is shown perpendicular to the new wall.
30' of wall with a door in the center! The wainscot in this wall has a baked-on fluted wainscot for quick cleaning. The shine from the high gloss finish can be seen.
All of our walls have the look and feel of conventional walls. We can match any style or color. Have beautiful looking walls that appear permanent and still have all of the benefits of being modular moveable walls! Order today!
Call toll-free 1.888.877.2261 or order on-line today!
Forward to Movable Track Wall Installation Page
Back to Moveable Walls' Description
This system and component designs are solely owned by
JML Products and Design.